Kah Tequila Blanco
KAH Tequila Blanco is a double distilled, un-aged Tequila made from 100% Blue Agave and bottled at 40% ABV (80 proof).
Buy now
Inspired by tradition
The design of the KAH Blanco bottle is inspired by the Bolivian tradition of the Day of the Dead celebration in which actual skulls of loved ones are kept and brought out on November 8th of each year. After taking the skull to the cemetery, the skull is symbolically fed and given tequila, sometimes even cigarettes. Bolivians believe that this act immortalizes the dead who, in turn, help to protect the living from evil spirits.
Tasting notes
Initially sweet but quickly followed by peppery spice. Silky and delicate, a sachet of spices fans out on the palate.
Peppery spice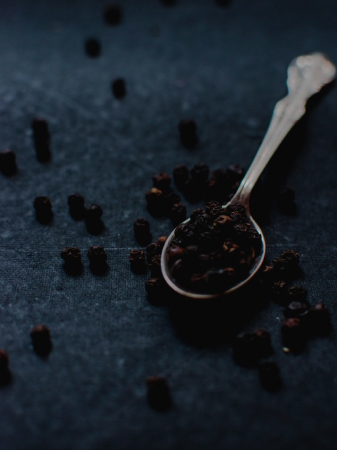 KAH-KON-TIKI
You need
60 ml KAH Blanco Tequila
15 ml Giffard Caribbean
15 ml Falernum syrup
100 ml fresh grapefruit juice
10 ml Coconut pure
5 ml fresh lime juice
5 drops Angostura bitters
Preparation
Shake all ingredients and pour into a tiki mug filled with crushed ice.
Show All Coctails
Show All Coctails